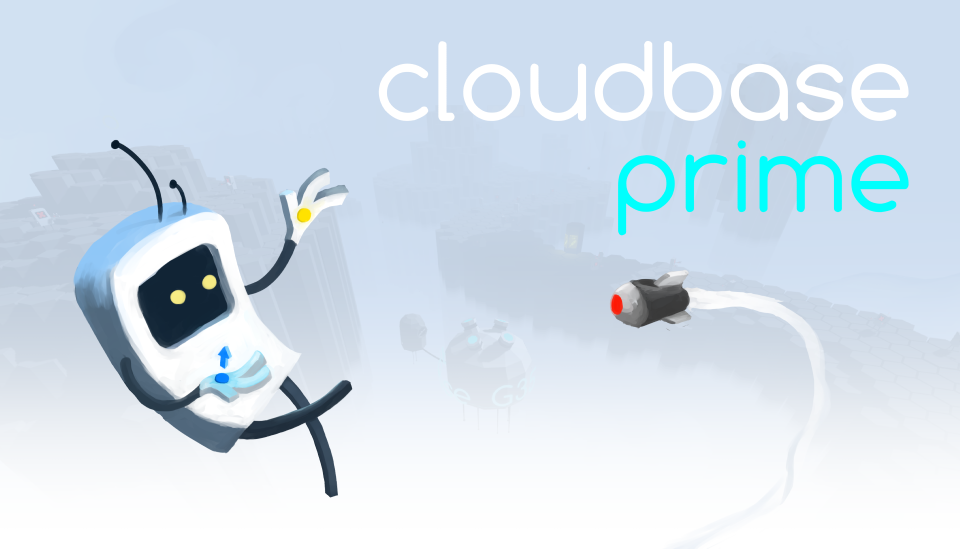 Cloudbase Prime
Cloudbase Prime 1.0.4 released!
---
I just got back from showing Cloudbase Prime at PAX West 2017! It was excellent. Showing the game to people is a joy, and it's great to meet other gamedev folks.
While demoing the game over and over and over, I noticed that the cannons in "Collect Fixbots" mode didn't have a sign saying "exit here!" after you collected all of the fixbots. Oops! They should. So now there's a patch fixing that issue. These exit signs should help people leave a little faster after they've gotten that last fixbot.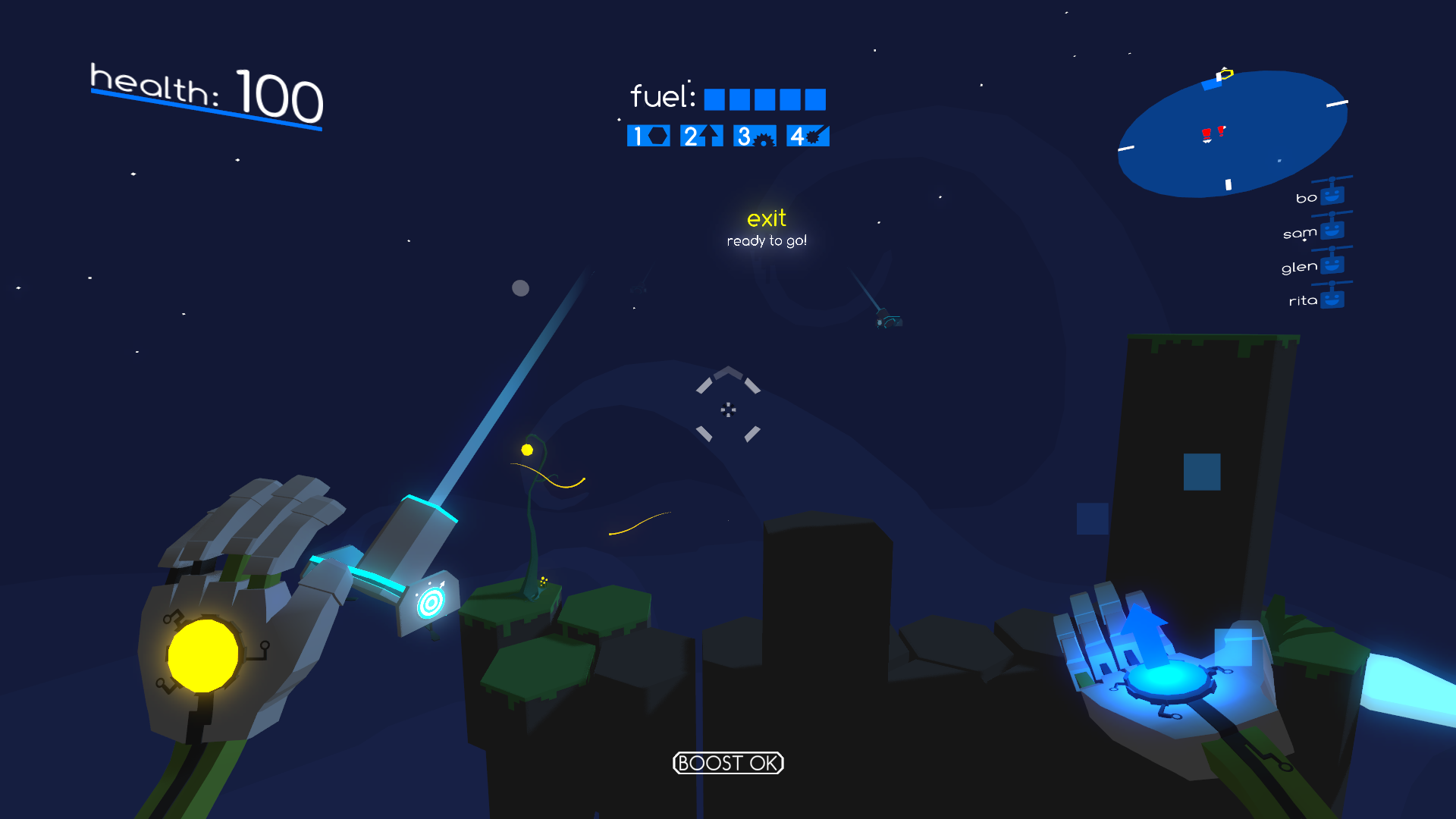 Fixed: "Collect Fixbots" exit cannons now get an exit sign above them after you've collected all of a level's fixbots.