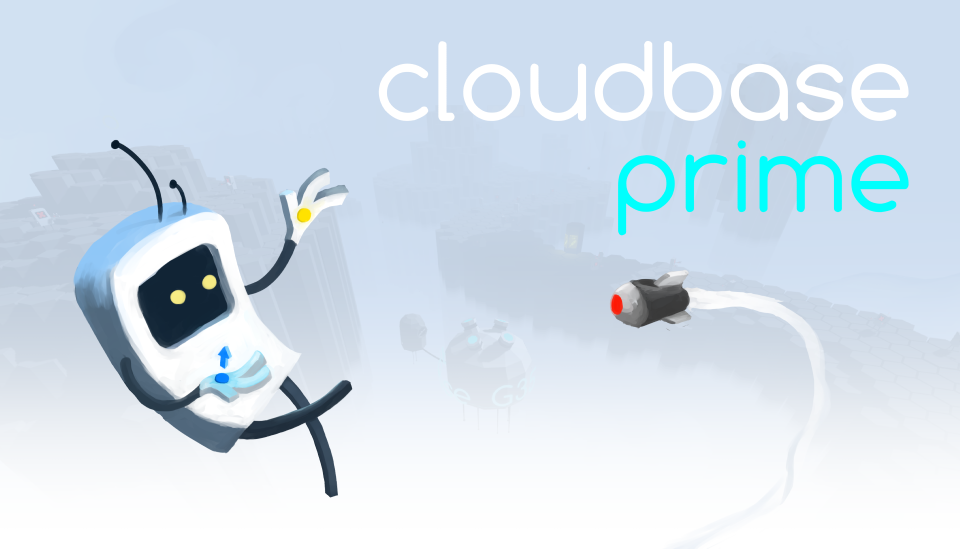 Cloudbase Prime
1.1.0 is Released! And Cloudbase Prime is out now on Nintendo Switch!
---
Cloudbase Prime is releasing on the Nintendo Switch TODAY! It's gotten a fair number of updates and fixes on its way there. But if you've already got Cloudbase Prime on PC, many of those updates are coming to you, too!
Also, the game is 50% off on all platforms to celebrate this update and the Nintendo Switch release.
Cloudbase Prime 1.0.8 - 1.1.0 changelog:
Updated HUD text to look sharper on 4K displays
Controllers can now back out of UI easier, using whatever the cancel button is for that specific controller.
Improved terrain highlight's memory usage, removing occasional frame stutters.
Fixed death beam doing more damage the longer the player spent on a level. This made some boss fights way too easy.
Fixed freeze effects causing enemy turrets to fall off their mounts.
Fixed freeze effects breaking 6-Boss when used to destroy specific fuel tanks.
Fixed freeze effects memory usage. This may have caused occasional frame stutters for people that really, really liked freezing things.
Fixed friendly homing projectiles occasionally getting stuck in orbit around enemies.
Fixed 1-1's starting checkpoint sometimes spawning players in terrain.
Fixed extremely slow UI when EMPing with the skill menu open, or opening skill menu mid-EMP.
Fixed grapple slams looking jittery for some frame rates.
Fixed some sound/control options not applying until the next level was loaded or the options menu was reopened.
Added combat death hints.
Added more falling death hints.
The in-game cursor no longer points in silly directions if you pause the game while looking down.
Score attack now displays subtitles.
Some subtitle displays have been altered to take up less screen space.
Subtitle display now varies based on resolution for easier reading on televisions and 4K displays.
Loading screens look slightly better.
Increased the score threshold for 4-2 Score Attack
Added Benny to the credits.
Cloudbase Prime 1.0.8 still runs great on Macs and will continue to work for the foreseeable future, but I'm not releasing a Mac version of 1.1.0 right now due to Apple's notarization requirements for new applications.

I tried hard to get 1.1.0 released on Macs. I'm sorry that I couldn't get it done. You can read and discuss the details here, or of course comment below here on itch.io